Results
Summer league Dressage series @ Upsall Grange Equestrian
(May 25, 2018)
---
Intro B
6.00pm Pam Wotton Scooby 12th 58.26
6.07pm Kacie Culshaw Bond 1st 73.04
6.14pm Heather Nixon Comet 9th 63.26
6.21pm Tracy Arnell WIFI 10th 60.86
6.28pm Jane Bowles Panda 3rd 66.95
6.35pm Bella Murphy Patrick 4th 66.73
6.42pm flo Sunley Max 7th 64.56
6.49pm Suzanne Walton Temba Diamond 2nd 68.26
6.56pm Leona Wilson Run Free 11th 60.43
7.03pm Kay Brown Peppe 6th 65.43
7.10pm Chloe Hardwick Daffie 5th 66.52
7.17pm Theo Hopkins Jackson 8th 64.13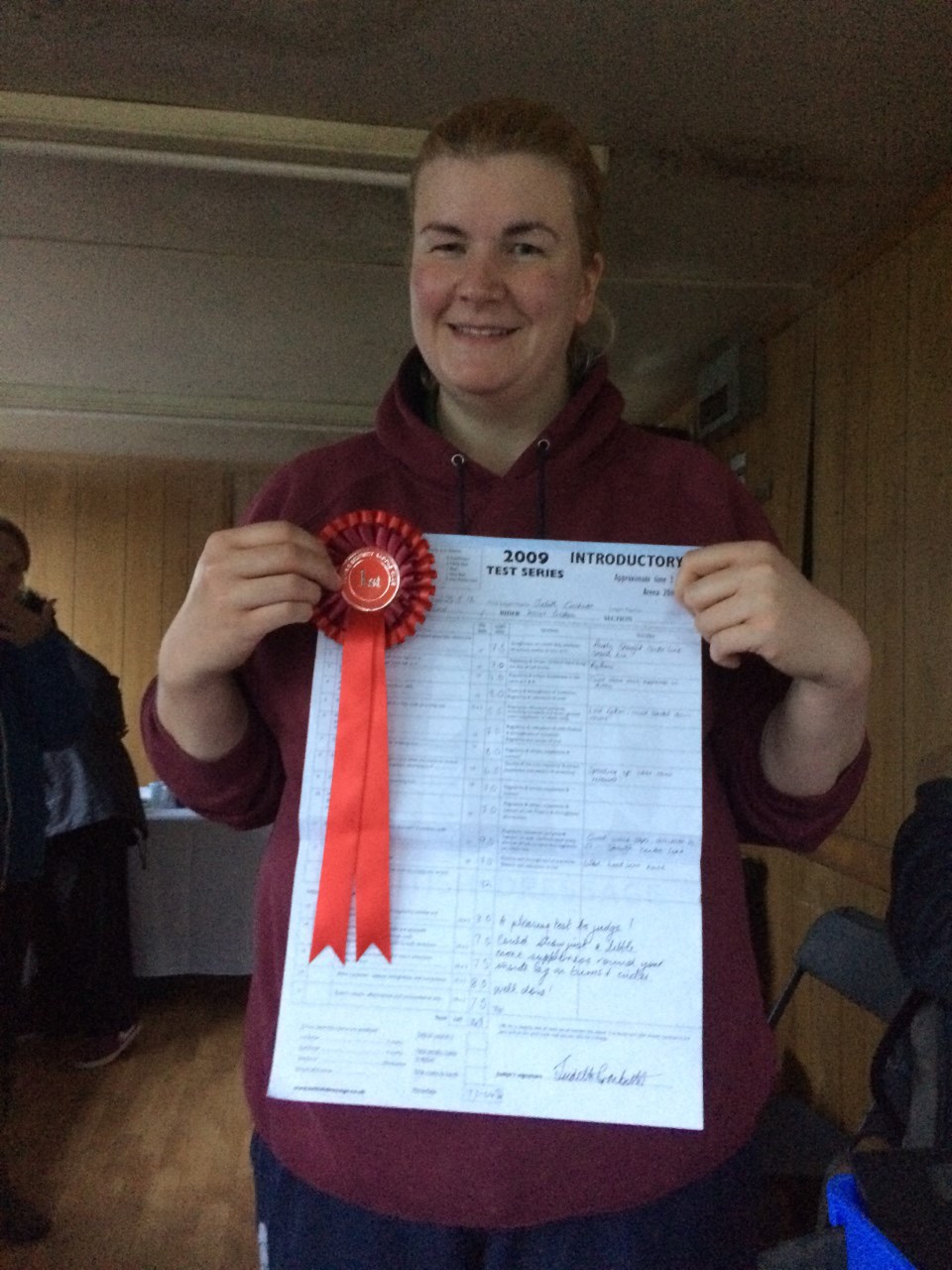 Well done to our Intro winner Kacie Culshaw who rode Bond.
Prelim 2
7.30pm Bella Murphy Patrick 9th 65.34
7.37pm Jane Bowles Panda 10th 63.45
7.44pm Lucy Austick Maisie 3rd 68.45
7.51pm Kay Brown Peppe 7th= 65.89
7.58pm Flo Sunley Max 11th 63.22
8.05pm Louise Humphrey Gilly 5th 67.24
8.12pm Emily Richardson Josephine 2nd 71.37
8.19pm Frankie Dunn Smokey 8th 65.86
8.26pm Emily Power Tubby 7th= 67.24
8.33pm Jen Wison Totty 6th 66.37
8.40pm Dee Corbett Rio 1st 74.14
Novice24
9.00pm Louise Humphrey Gilly 2nd 62.60
9.14pm Dee Corbett Rio 1st 65.86
Winner of Prelim and Novice Dee Corbett and Rio. Well done!