Important Information
AREA COMPETITIONS
Flu Certificates
**Important Flu Vaccination Update**
From 1 January 2020, it will be strongly advised when competing at BRC events to have a flu vaccination within 6 months and 21 days of the competition. From 1 March 2020, this will then become mandatory.
If you have any queries, please contact the BRC Office.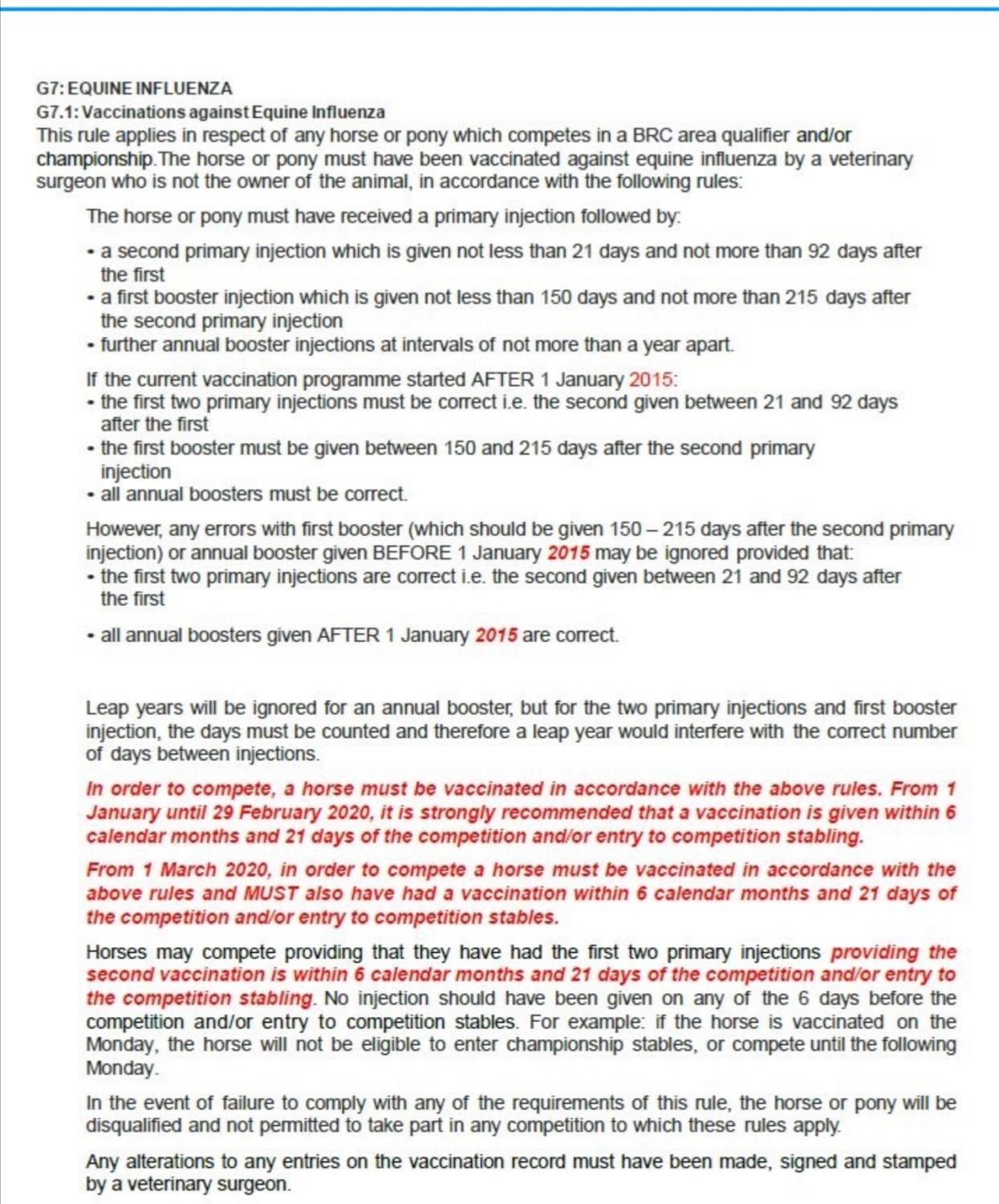 Please note that for all Area competitions members must have an up to date and correct Flu Certificate which they will need to show along with their membership cards on declaring. Failure to do so will result in them not being allowed to take part. If you wish to compete in any area competitions you need to send an up to date copy of your Flu cert to Nicky. She will then check it in order to save any embarrassment at area.
If you are in any doubt about your vaccination dates you can use the on line flu vac checker can be found here.
Riding Hats
A new rule came into effect in 2018.
Please read the full publications here.
BRC Hat Rules. Information for Competitors
Body Protectors
A new rule came into effect for 2018.
Please read the full publications here.
In order to compete at riding club competitions you must also have your hat approved to the current standard. This will be then "tagged".
Nicky is now an official "hat tagger" & "body protector checker" so if you need any help please contact her.